THE ULTIMATE ELEVEN WEEK INTERACTIVE CREATIVITY EXHIBITION AT THE SCHAUMBURG TOWNSHIP DISTRICT LIBRARY IS NOW IN THE BOOKS!
THE IMPACT
WE REACHED OVER 166,000 CHILDREN AND ADULTS…
BROKE THE RECORD WITH OVER 4,150 PARTICIPANTS IN THE SUMMER READING CHALLENGE…
& SOLD OUT ALL OF OUR PROGRAMS WITH MORE THAN 580 PEOPLE ATTENDING!

Our 11 week long installation in the library will included the Chuck Jones archives, artifacts, featured works, Chuck's animation desk, and museum collection, recently on display at The Smithsonian Museum in DC.
This summer program involved a fully interactive experience that exclusively featured The Chuck Jones Center for Creativity art programs, like our Animation Academy and more.
These programs were developed to bring the kids and their families back to the library all summer, to interact with our exhibits, read Chuck Jones selected book list, watch Academy Award winning animation classics, and even help Wile E Coyote build a better Road Runner trap, using interactive simple machines tools and resources in our Acme S.T.E.A.M. Lab.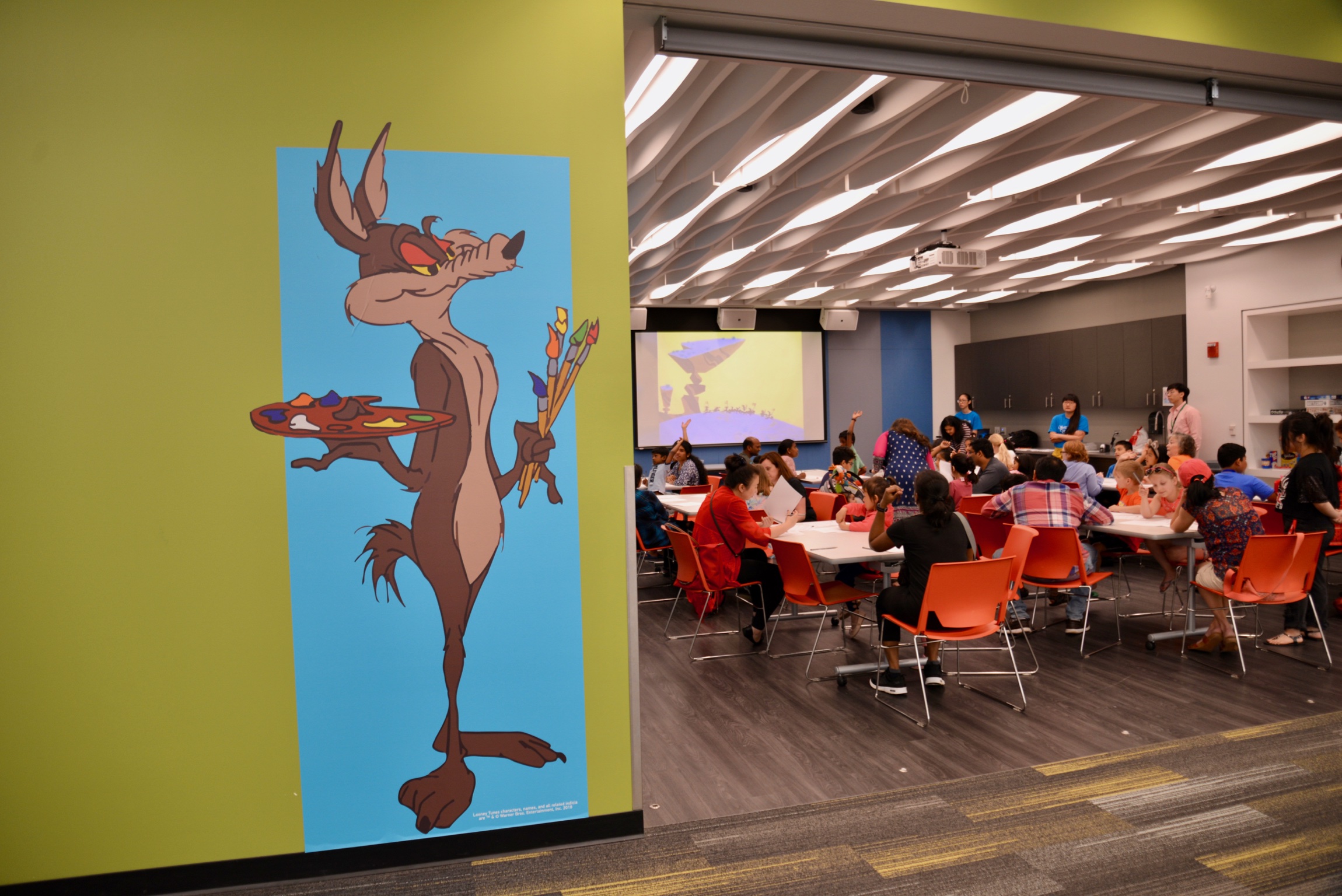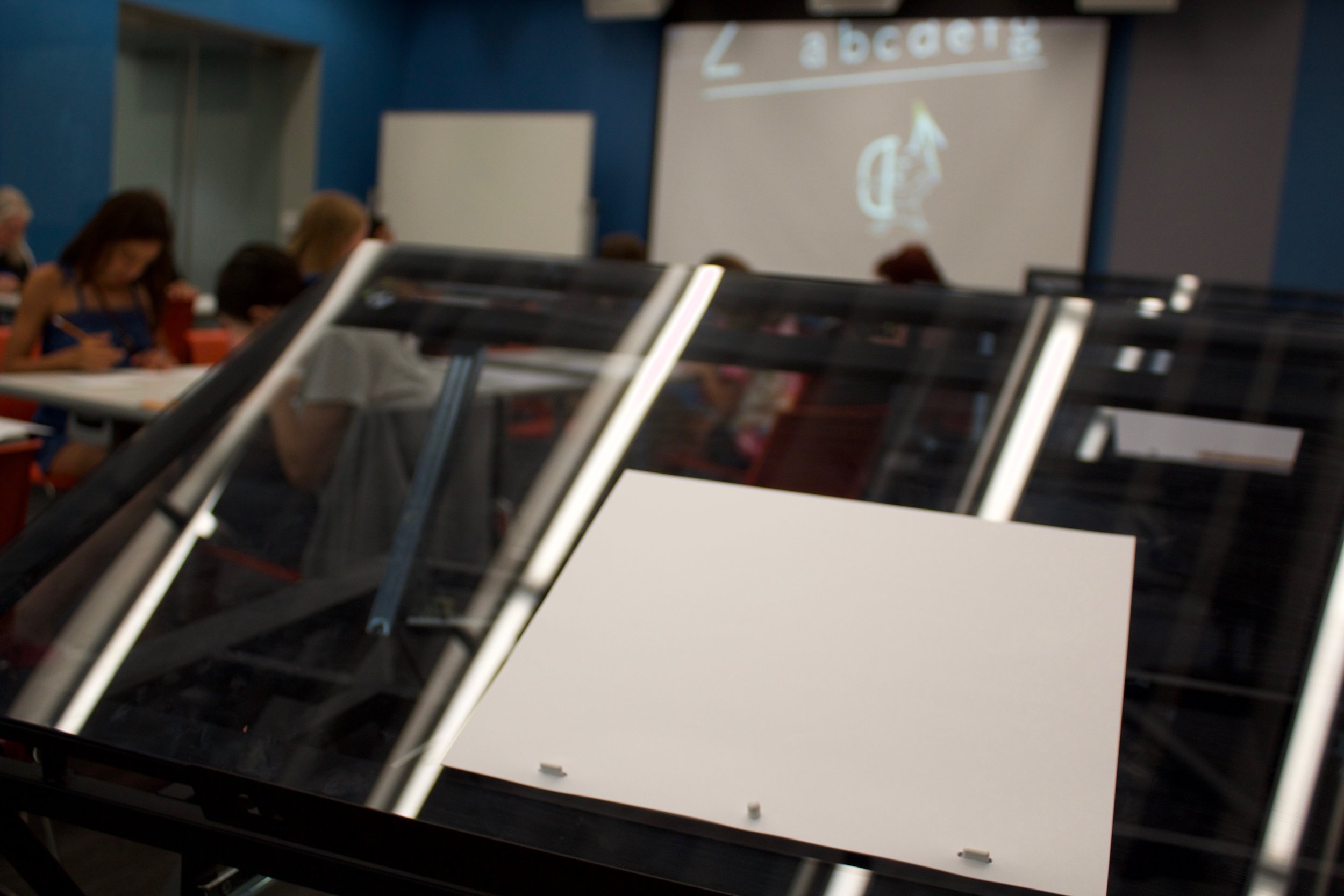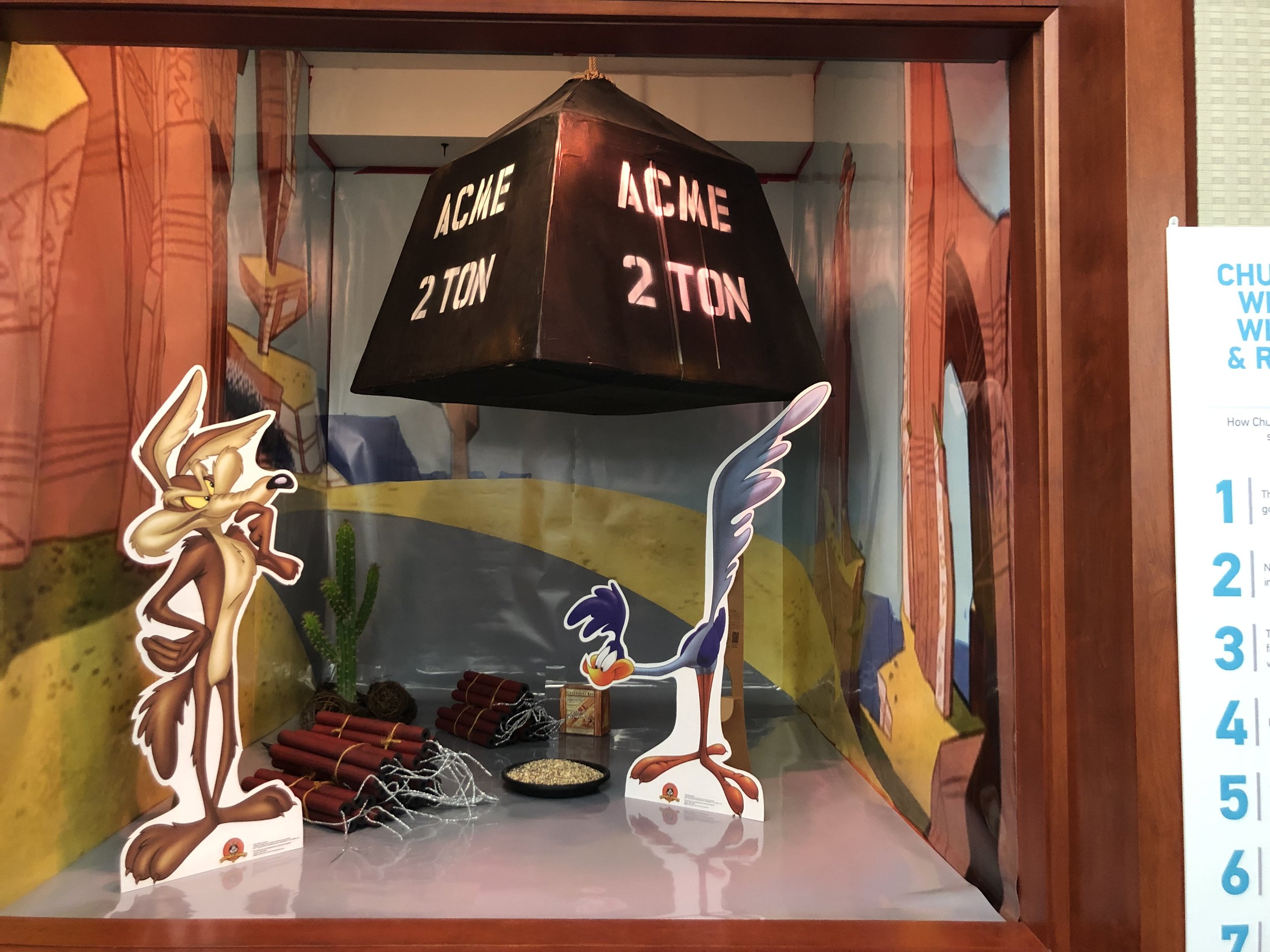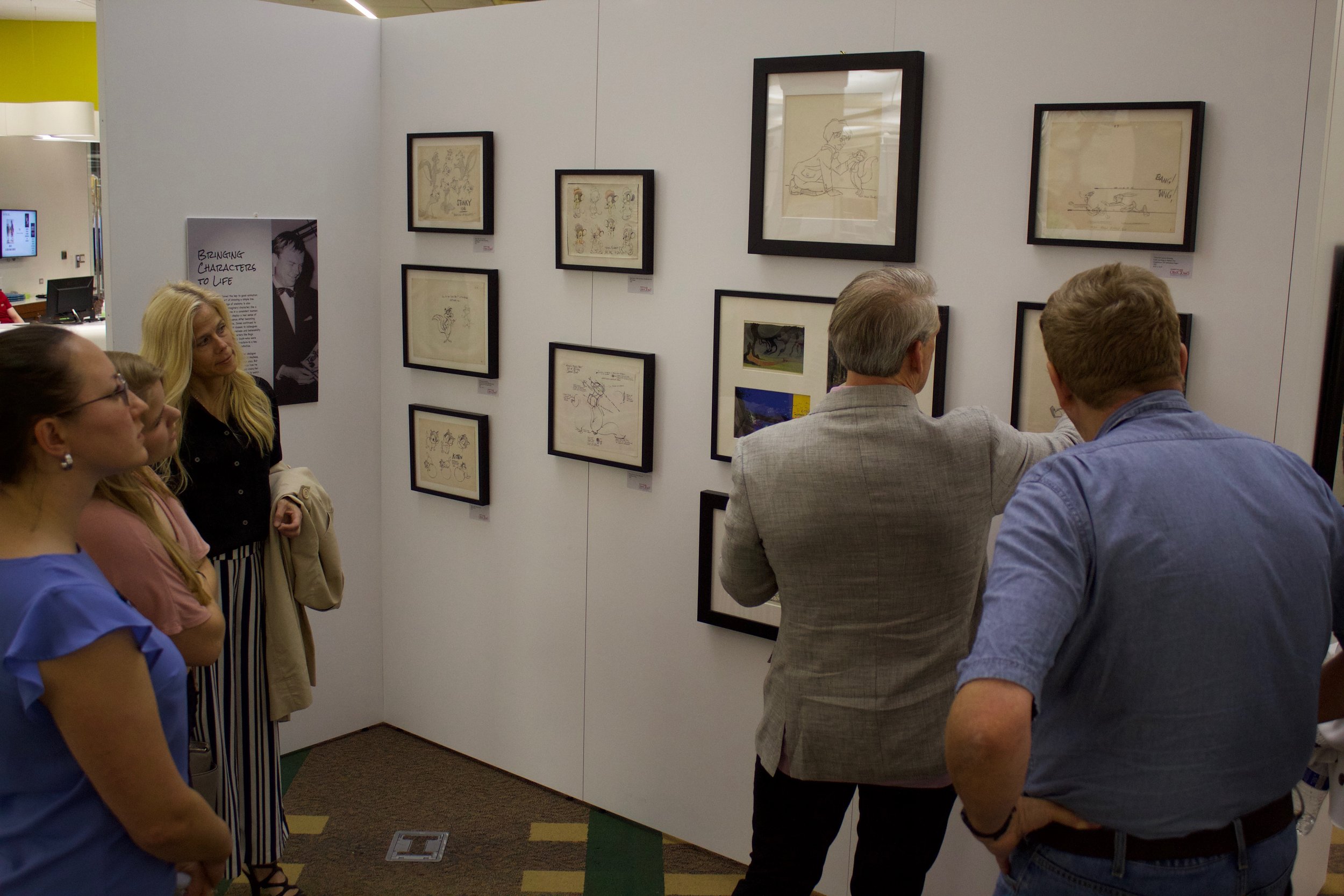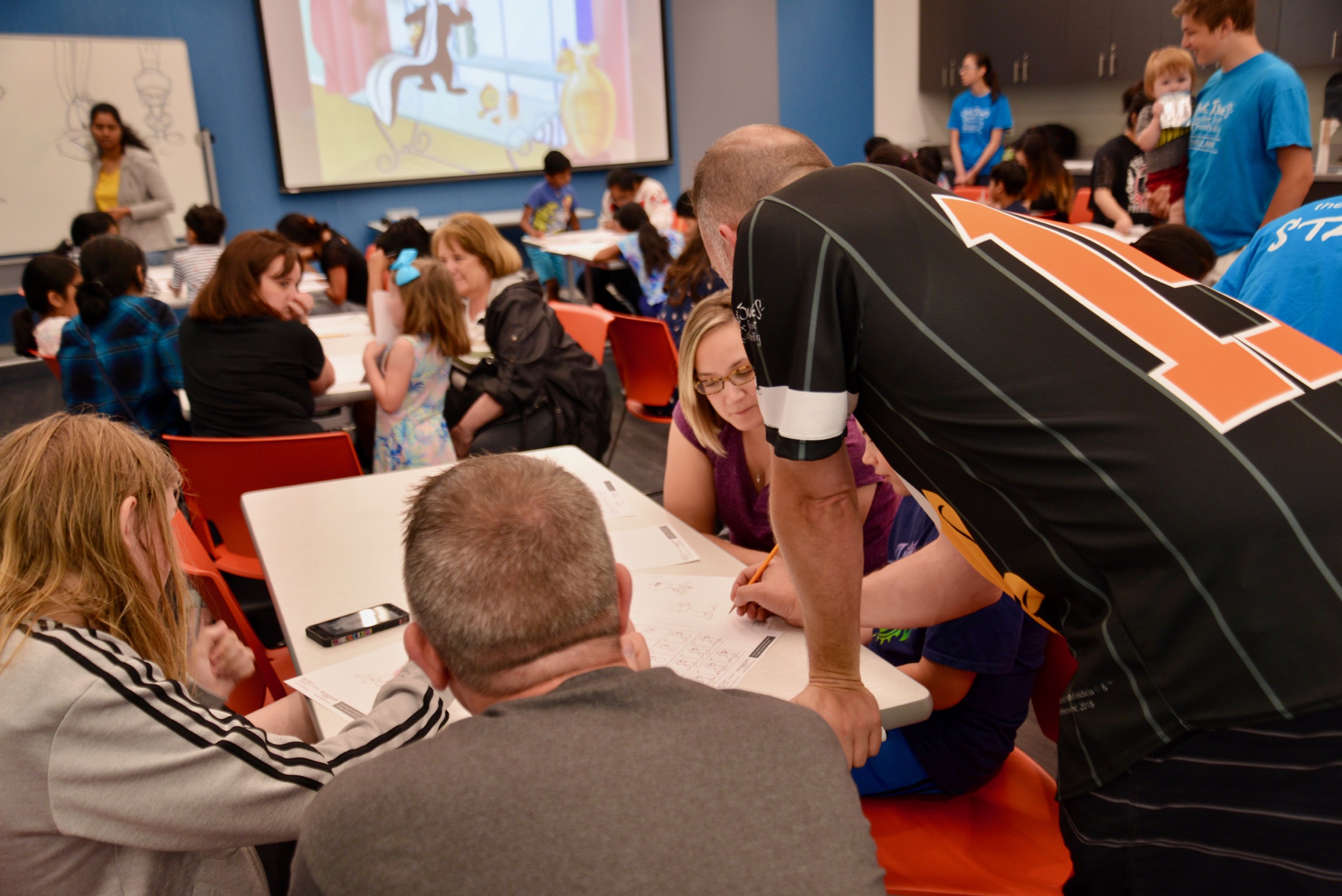 INTERACTIVE EXHIBITION FEATURED
SMITHSONIAN DISPLAYS
Numerous display panels and assets will be installed that were used in the hugely successful Chuck Jones exhibition at the Smithsonian Museum in Washington D.C. Featured items include Chuck Jones' animation desk, selections of art from the archives, his personal library, supplies and more.
SUMMER READING CHALLENGE
Chuck Jones Summer Challenge Reading Log with custom badges that engages young patrons with a variety of activities all summer long. This will be given to children who sign up for the summer challenge. Approximately 3000+.
ANIMATION ACADEMY
3-4 self-sustaining stations (no staff needed to run, just refill supplies)
Activities can be switched out throughout summer to keep it fresh for returning patrons as well as alternating featured characters every two weeks

Flipbook animation program teaching traditional hand drawn principles

Stand-alone classes designed to cover the multiple steps in creating an animated cartoon such as story development, character design, storyboarding, composition, animation and sound effects
DAFFY'S HOW TO DRAW CLASSES
20-minute sessions where you learn to draw a different character at each session

One week night per week and/or a couple of weekend days with several sessions back-to-back

Trying to create an a-ha moment that anyone can indeed draw
ACME S.T.E.A.M.* LAB
Learn how to build and use simple machines to help Wile E Coyote try and catch the Road Runner.
*[Science, Technology, Engineering, Arts & Mathematics]
THANK YOU TO OUR SPONSORS!
To find out more about what we are doing next and how you can get involved, please contact George Vroustouris for sponsorship opportunities at 630.283.3621 or george@thebackyardexperience.org